Hello, everyone! Wow, I cannot believe that school is almost ending. I'm a bit sad that it is going to, because some of the people I know from school are moving outside of town, meaning I'll only be able to see them during school competitions. :( Despite my sadness, I was able to finally write about an idea that has been budding in my head a week after I came up with the idea for Bee Harvard. Unlike that idea, I am not sure whether I can continue this one; this idea seems to be about college-aged students and may be aimed toward them. Plus, because this idea seems to turn out to be more of a romance/college story (subjects which I have very little knowledge of except for what is written in various YA novels I have read), I may not be able to write a complete story. If I do get enough feedback and information about college and romance, I may be able to continue.
So, without further ado, let's start with the prologue! Here: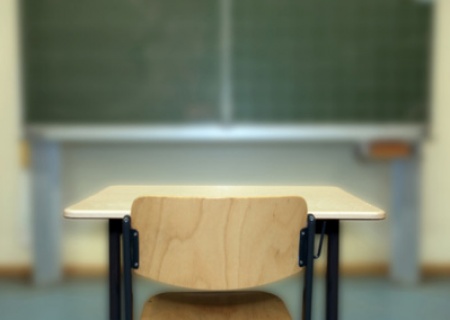 ​
"'She is a free spirit, and she will never become mine.'" Thomas glanced up to see his class's reaction on the poem, the motion of lifting his head up hesitant. The normal kept going-- the football players were too busy flirting across the room, while the girls were too interested trying to apply their mascara. He was safe. Not one paid attention to what he had to say, and that was his objective.

"Thank you, Mr. Carpenter, for sharing your poem. Now, if you don't mind," the English teacher drawled on, "haul your butt back to your seat and pull up your pants. They are sagging, and quite frankly, as stated in our school's policies, violates the dress code."

Thomas nodded at the teacher. The scar-covered boy shuffled nervously towards the back of the room and plopped back into his seat. He wasn't just shuddering violently because he was stared down to recite his poem aloud in class, no; instead, was trying hard to look away from a member of the yearbook staff taking pictures of the classroom through the classroom doors.

He passed glanced the seat two rows ahead of him. The beams streamed through windows-- a rare sight to see in a usually blind-closed abrasive English classroom where the word "hashtag" was banned-- so bright that he was able to see particles of dust fall down to the floor. In those particles of dust he was able to form a feminine figure of the girl who once sat in that very seat.

"She is a free spirit, and she will never become mine." Indeed, she had been, ever since he had met her in third grade at the bottom of the school fence with a broken ankle. No one knew how such a girl could have come from a broken household of gamblers and players. Amber Matthews had never rode the bandwagon. She was a girl that defied gravity, and learned to fly higher than anyone else had.

Thomas could almost see her fifteen-year-old self with those attentive and wonder-filled eyes winking at him and mouthing the words, "Nice job up there!" He could sense that it was going to happen. At the end of class, she would walk up to him, pat his shoulder, and congratulating him with a handshake. She was never one for anything more that platonic contact. She never wanted to hold hands with someone or hug them.

Amber never made any indication that she ever wanted to fall in love.

"Oi, Carpenter!" Harlem Dinkus, the major class bully and jock, hissed his name at him. "Carpenter." Thomas turned toward Dinkus's direction and found a wad of notebook paper being hurled towards him. The paper hit him smack in the face with a splatter.

Several of Dinkus's friends snickered. "Tsk. He's going to lose it. I didn't know he could hold it in for a year and a half, but he is about to crack. I can tell!" Thomas knew that they could chortle all they want. There was possibly no way to sway their minds away from something once they had made it up.

"Lover Boy!" the paper read, in nearly illegible cursive and crudely drawn hearts. Perhaps Harlem was right in the sense that he was going to lose it. He was a nobody, but everyone knew him, from his quirks to his deepest secrets. Everyone can badmouth the facts that he added mustard to his spicy fajitas or can extensively quote from college economic and analyst books.

But Amber? No. He will not submit himself to embarrassment. He will not let anyone or anything, heaven forbid, trash talk about his love for a girl who did not just spontaneously disappear from their small community of Niskayuna, but also was out of his league.

How could he follow a girl who could fly for the rest of his life? He had no wings. When he had watched her soar, he only felt happiness for her and a slight tinge of jealousy. Amber always seemed to be in a place where she can only see, but not share. She never was the open book type, who opened herself to people she had known for years.

She, in fact, never seemed interested in falling for anyone.

"She is a free spirit, and she will never become mine." She may be gone, but sometimes, he would close his eyes, imagining that flying sensation, hoping to someday fly by her side and never be apart, in time and distance, again.
----
So, what do you think? Please comment; I really love this story idea, but contemporary romance isn't usually the genre I write in, plus, as mentioned above, I'm not all that knowing about romance or college.
Note: Niskayuna is in New York. Lovely town.